The 3-point shot, which is more popular than ever in the modern NBA, has been a part of the league for 40 years. During that time, we've seen 
a lot of great shooters
 come and go. However, only a select few have legitimately changed the game. Some shooters are so just accurate, or innovative, that they alter the game as we know it, and that's exactly what the players listed here have done. 
This isn't a list of the best shooters ever. Instead, the following five players are pioneers of the art of long-distance shooting, in one way or another. With that said, here's a look at who has had an undeniable impact on the course of 3-point shooting in the 
NBA
, and in turn changed the league. 
Larry Bird
Considering the fact that the 3-point line was introduced in the NBA during Larry Bird's rookie season of 1979-80, it's fair to call Bird the league's first great long-distance shooter. Bird embraced the shot immediately, as he connected on 58 3-pointers during his rookie campaign. This number might not sound like a lot today, but at that time the league leader, Brian Taylor, made only 90 on the season. Over the course of his career, Bird connected on 649 treys while shooting 37 percent from beyond the arc. In turn, he showed that the 3-point shot was a viable — and dangerous — weapon for a superstar-level player to add to his arsenal. The 
Boston Celtics
 sharpshooter led the league in total 3-pointers twice — in 1985-86 and then again in 1986-87 — and he also won the first three 3-Point Contest ever. He even won the contest in 1988 without taking off his warm-up jacket.
By immediately acknowledging the value of the long ball, Bird became the league's first premier deep threat and in turn he helped to cement the shot as a central aspect of the game. Without Bird, the evolution of the 3-point shot might have taken a lot longer. In many ways, Bird was ahead of his time, and if he had played in today's version of the league where such a heavy emphasis is placed on long-distance shooting, his numbers from beyond the arc would have been astronomical. 
Reggie Miller 
While Larry Bird may have been the first great long-range shooter, 
Indiana Pacers
 star Reggie Miller was the first 
prolific 3
-point shooting superstar. Miller hit at least 10
0 3s for 15 straight seasons, from 1989 to 2004. He also he led the league in total 3s made twice in the process. When he retired in 2005 he was the all-time leader in made 3-pointers, though he has since been passed by Ray Allen. He will also be passed be 
Warriors
 star 
Stephen Curry
 in the near future, too.
Nonetheless, Miller was the most feared shooter in the league during his day, as entire defensive schemes were dedicated to limiting his long-range production — something that is common in today's NBA but wasn't so common during the 1990s. He was the best player on an annual contender in Indiana as a high-volume shooter; something you didn't see before Miller. In addition to being extremely productive from long range, Miller was also insanely clutch and he had a knack for knocking down tough 3s at the most inopportune times for Pacers opponents, just like the time he scored eight points in nine seconds against the 
Knicks
 in the playoffs.
When Dirk Nowitzki entered the NBA in 1998, not very many 7-footers had range that extended beyond the 3-point line. That changed by the time he retired in 2019. In fact, the ability to space the floor has become 
almost a prerequisite for big men
 in the game today. Nowitzki had a whole heck of a lot to do with that shift.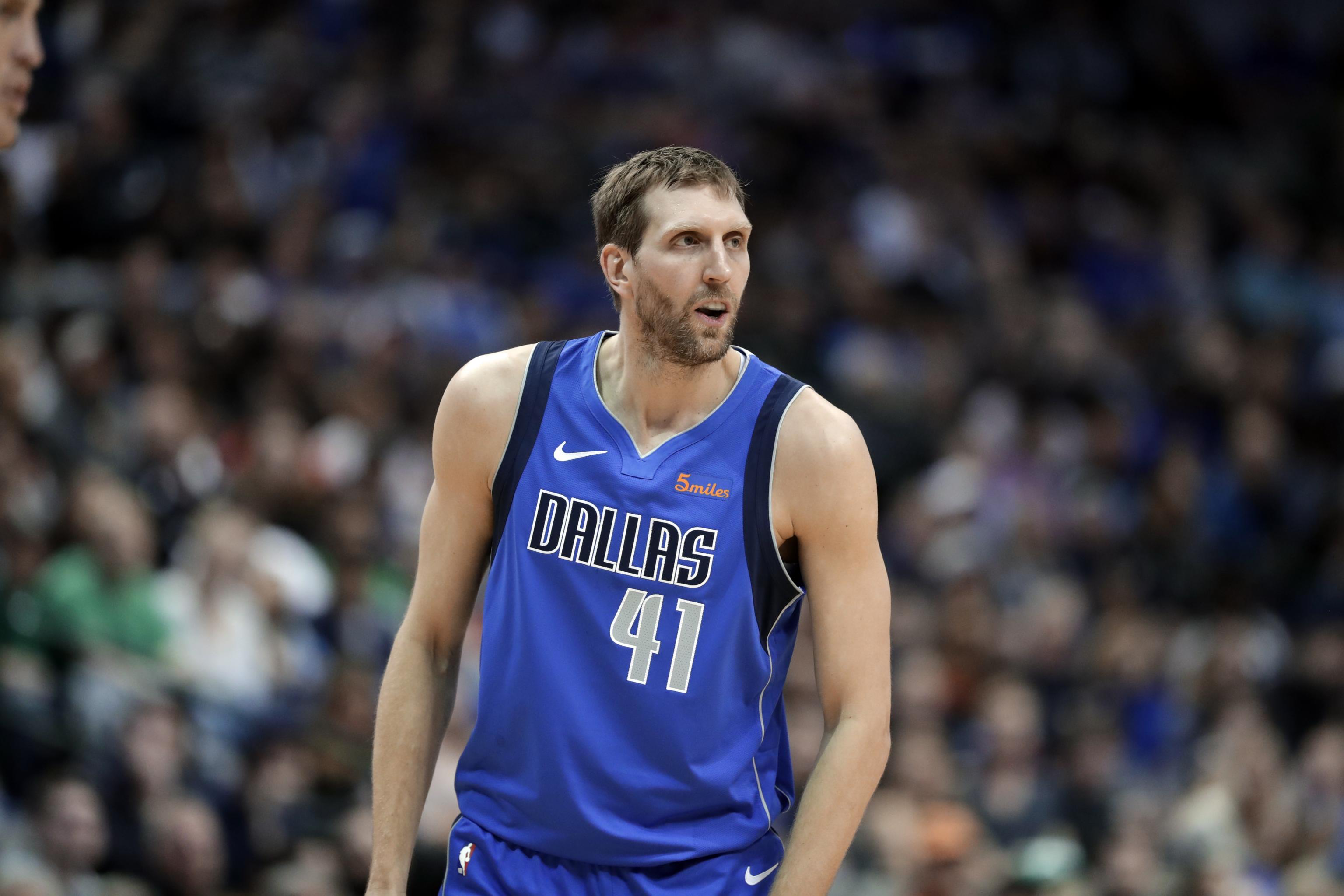 Early on, Nowitzki was often called soft for opting to shoot 3s instead of using his imposing size in the paint, as others had typically done previously. But, over the course of his career, Nowitzki shifted that narrative as he showed just how dangerous a big man with the range of a shooting guard could be. During his two decades with the 
Dallas Mavericks
, Nowitzki knocked down a total of 1,982 3-pointers while shooting 38 percent from long range. The winner of the NBA's 3-Point Contest in 2006, Nowitzki sits 11th all-time in made 3s and is the only 7-footer in the top 20. However, thanks to his influence, that likely won't be the case for long. 
Stephen Curry 
There's not much to say about Curry as a shooter that hasn't already been said. After leading the league in made 3s five times in a row (from 2012 to 2017), and becoming the first — and only — player ever to make 400 3s in a single season, he is widely considered to be the greatest long-distance shooter of all time. Curry won the 3-Point Contest in 2015 and has connected on an eye-popping 43 percent of his 3-point attempts over the course of his career.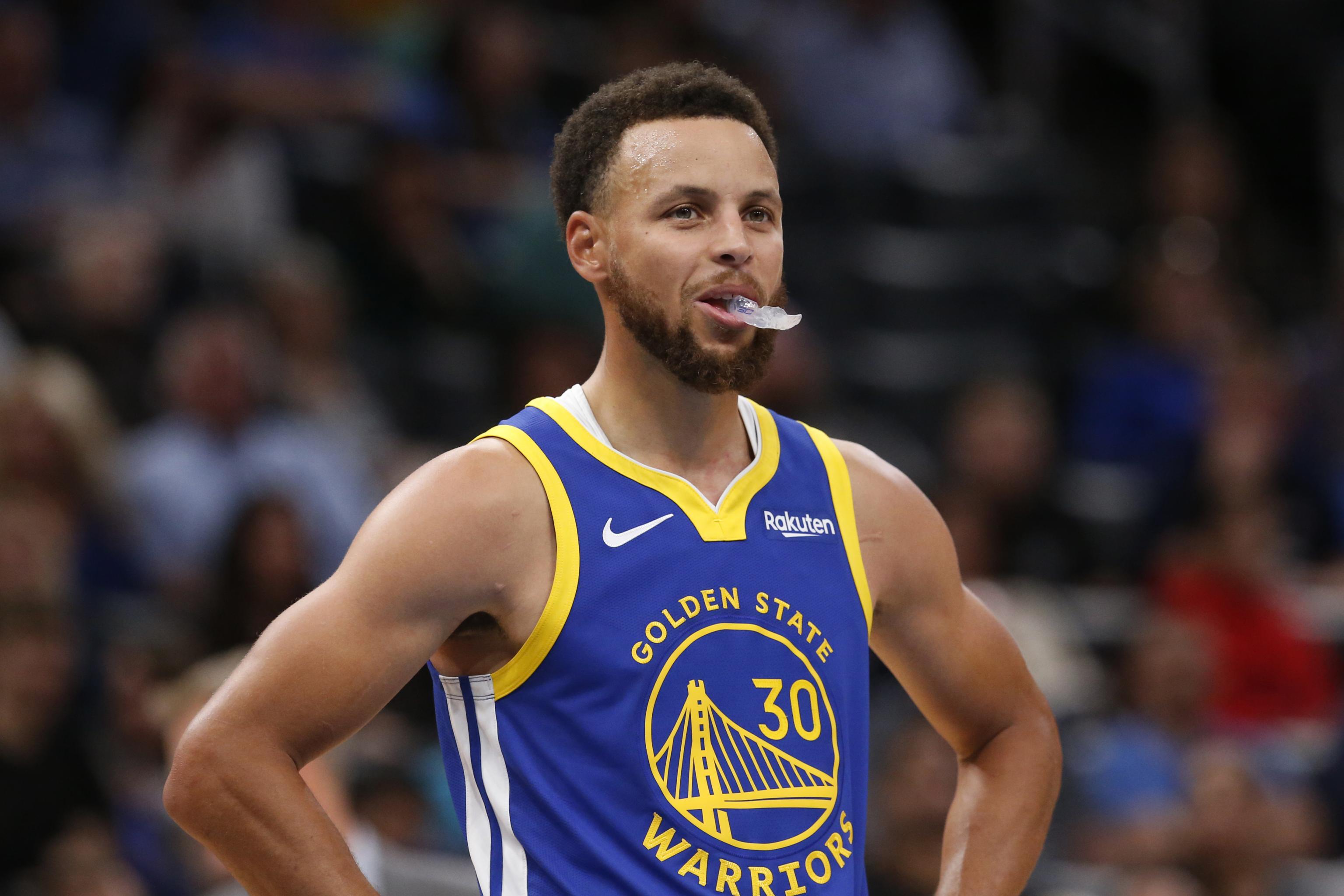 By weaponizing the 3-point shot like no other player ever had before, Curry has completely 
reshaped the way the game is played
 and redefined the standard of truly great shooting. Curry's lightning-quick release, ability to shoot off the dribble and seemingly endless range has warped floor-spacing and altered defensive game plans beyond anything anyone would've recognized before he came around. By propelling the Golden State Warriors to three titles in five years, Curry proved that a team built around a shooter could win at the highest level, and as a result his impact on the game will be felt forever.
There's being adept at playing without the basketball, and then there's Klay Thompson. He set the NBA record with 14 3s in a game and once 
needed just 90 seconds of possession time and 11 dribbles to score 60 points
. Thompson is a dream for youth coaches who consistently preach off-ball movement and try to hammer home the notion that a player doesn't need to dominate the ball in order to be productive. 
No one has ever filled that role better. With a crazy quick release and dead-eye aim, Thompson has redefined what it means to be a catch-and-shoot specialist, and in turn, he will likely influence a whole lot of up-and-coming players to potentially worry about their handle a little less and instead pay a little more attention to their footwork and mechanics. Thompson, who won the 3-Point Contest in 2016, boasts a career 41 percent average from long range. He's also already in the top 20 in all-time made 3s, a list that he will continue to climb over his career. The fact that two of the most revolutionary shooters ever in Thompson and Curry are teammates seems almost unfair to the rest of the league.